Encompassing Four Season Property Care
As the seasons evolve with New England's complex growing environments so does your landscape. Our comprehensive core maintenance program is designed to cover more than the basics in a fashion that makes sense to the health and beauty of your property.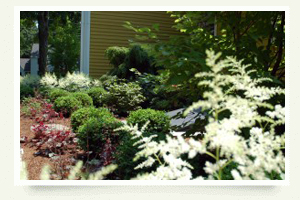 Attention to Detail and Consistency
Crews do more than arrive and follow instructions. They are the eyes and ears of your property understanding the integrity and stability of an ever changing environment. Part of their routine tasks are to constantly evaluate, diagnose, document and report with meticulous attention to detail.
Reliable and Dedicated
You depend on us to keep your property at its best. We anticipate all aspects of the landscapes and hardscape to exceed expectations. This allows you to go about your day to day and be rest assured things are in control. We pride ourselves on exceeding your expectations.